Jokkmokks historiska marknad 2006-01-30
The history market in Jokkmokk 2006-01-30
Jokkmokks marknad har funnits i cirka 400 år. 400 års jubileum firade man 2005. I år har man under två dagar före den riktiga marknaden en historisk marknad. Den visar på ett ungefär hur det såg ut för ett par hundra år sedan kanske. Själv tycker jag inte skillnaden är så stor mot hur den nuvarande är. Den är kanske 100 gånger större, men folks kläder och vad som säljs är tämligen likartartat nu som då. Det är väldigt kallt i Jokkmokk för det mesta när det är marknad.
The market in Jokkmokk has existed for about 400 years. 2005 one celibrated the 400 year anniversary. This year the big market starts two days after the historical market. The historical shows how it looked for about 200 years ago. Myself, I do not think there is no difference. Maybe the big market is 100 times bigger, but peoples clothes and what they sell and buy is about the same. And it is also very cold every time when it is market in Jokkmokk. Even if the temperature shows warm weather like -25 C.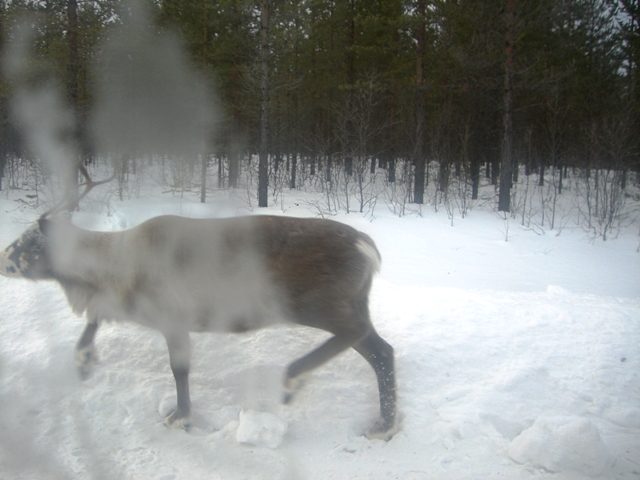 Ren vid vägen mot Jokkmokk
Rein-deer beside the road on the way to Jokkmokk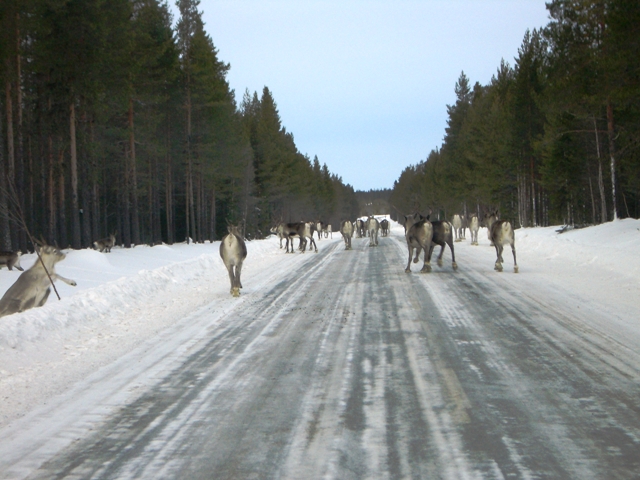 Renar är stendumma djur. Lika korkade som får.
Rein-deers are stupid animals. Mayby more stupid than sheep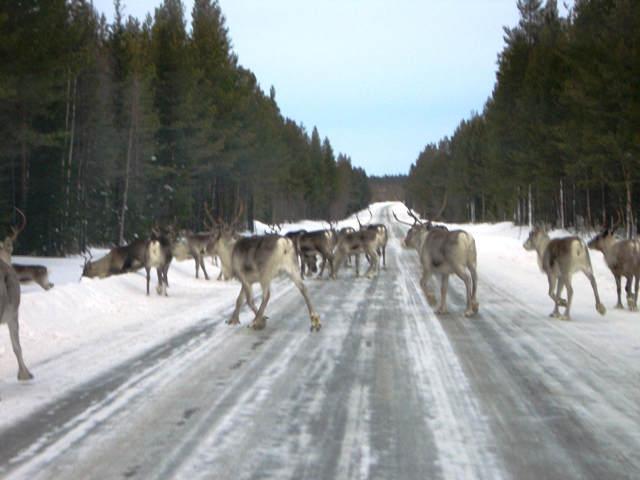 Vägen är sandad och sanden innehåller salt för att den inte skall frysa. Renarna gillar salt
The road is sanded and salt is in the sand because otherwise the sand will freeze. The
animals are very fond of the salt.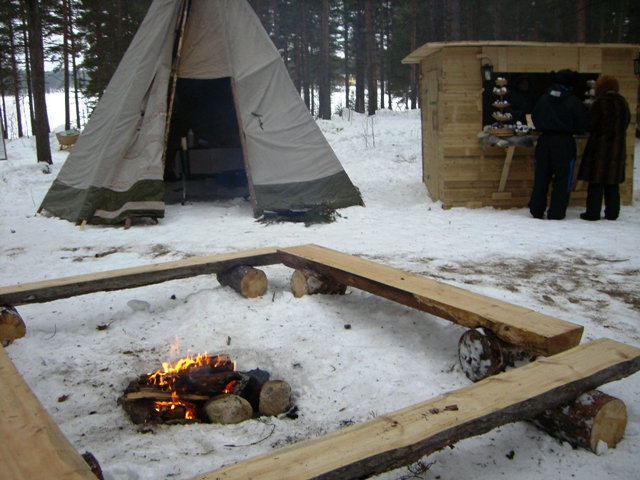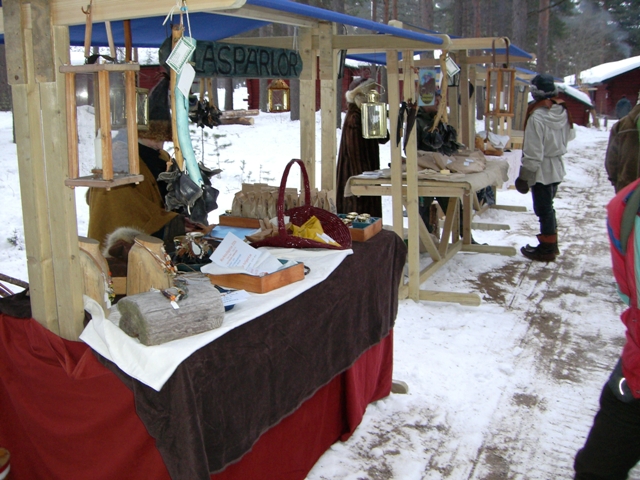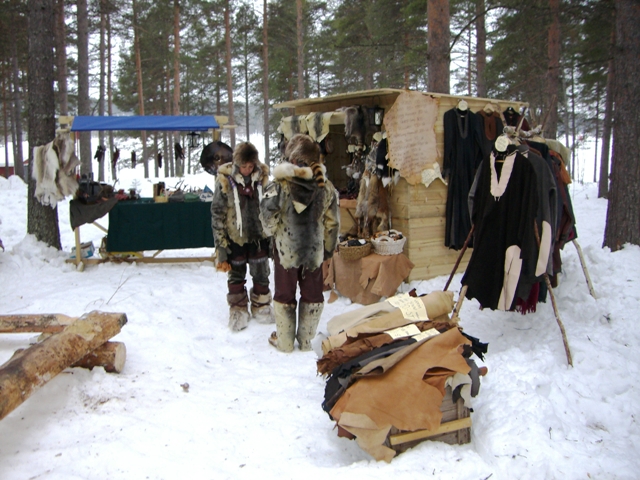 Kvinnan till vänster byter skinn med indianfolk i Kanada, tyska handelsmän och folk av finsk
härkomst. Hon syr kläder åt dessa folkslag i skinn.
The woman to the left is a changer. She gets skinns from Indians i Canada, Germans merchants
and people who has Finnish blod. She makes skinn-clothes to them.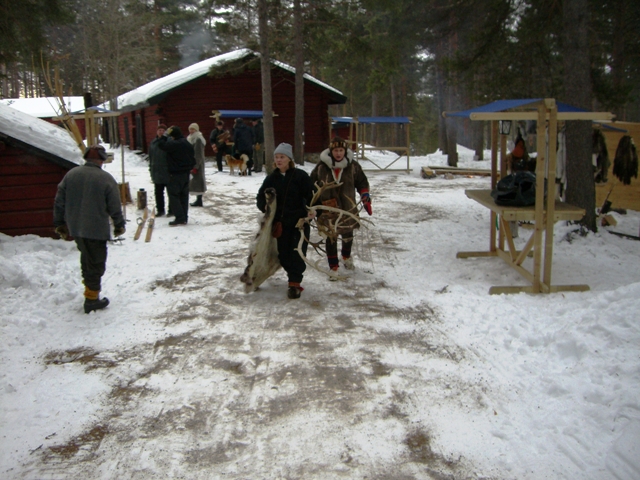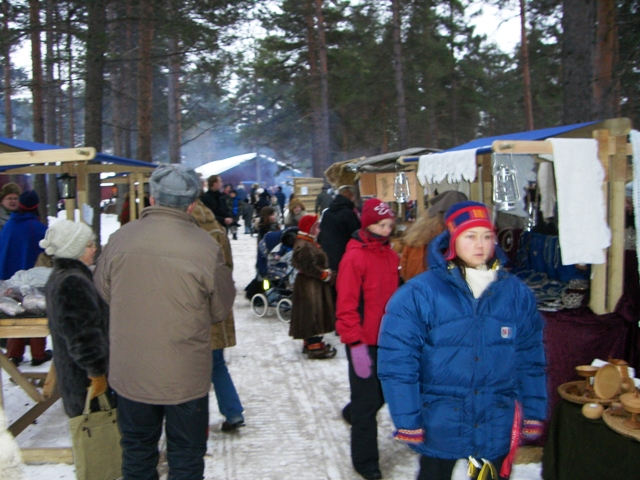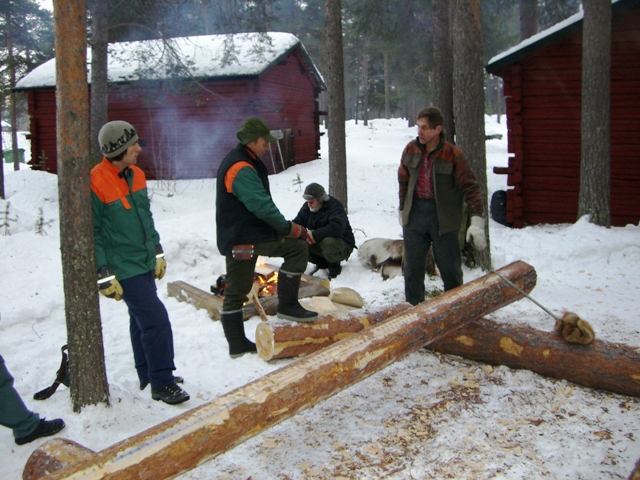 Några gubbar hugger timmerstockar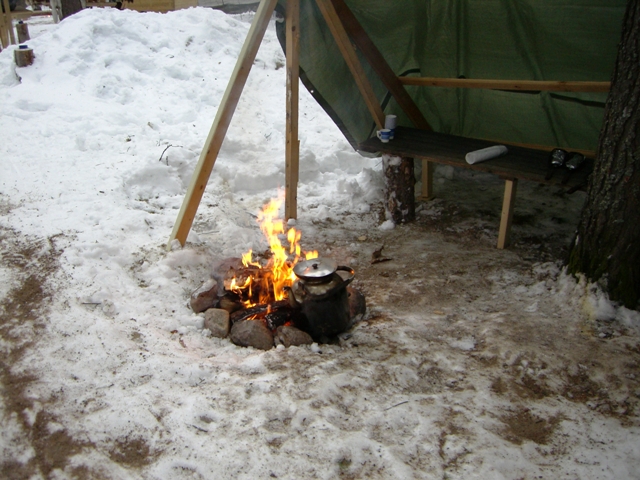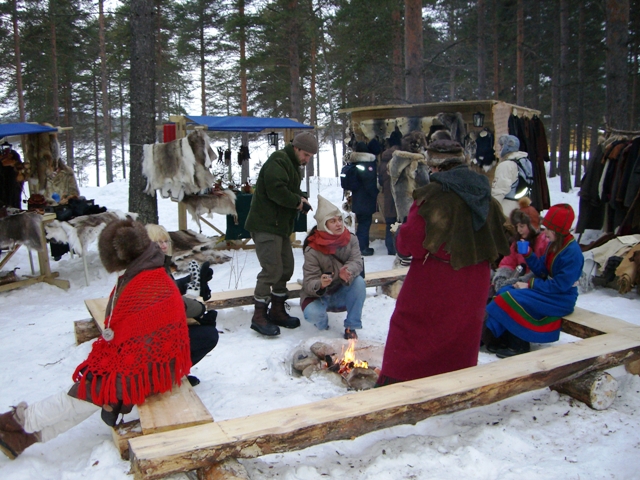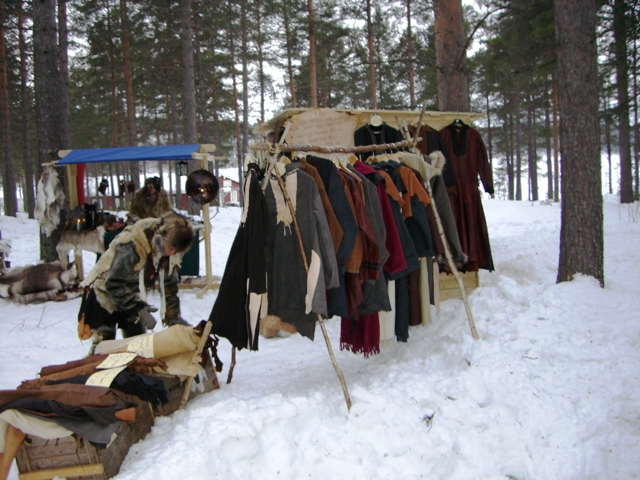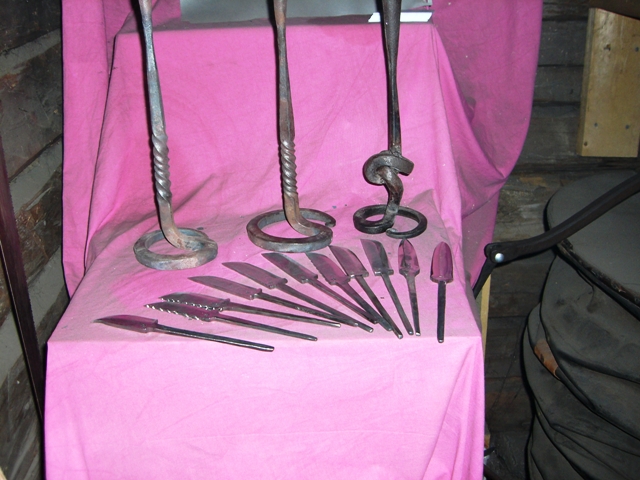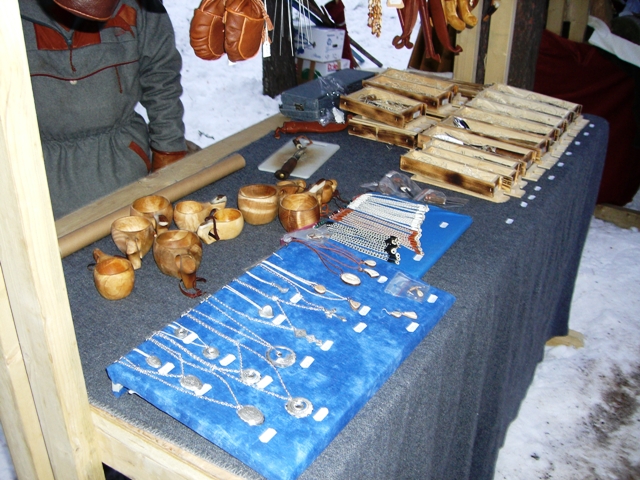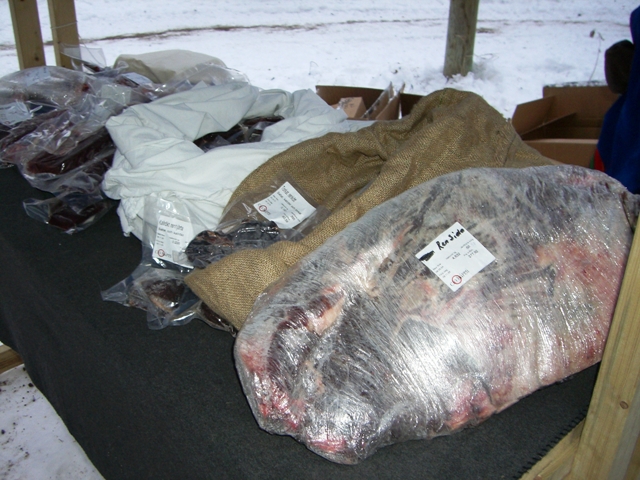 Renkött och kött av ko i olika storlekar
Rein-deer meat and meat of cow in different sizes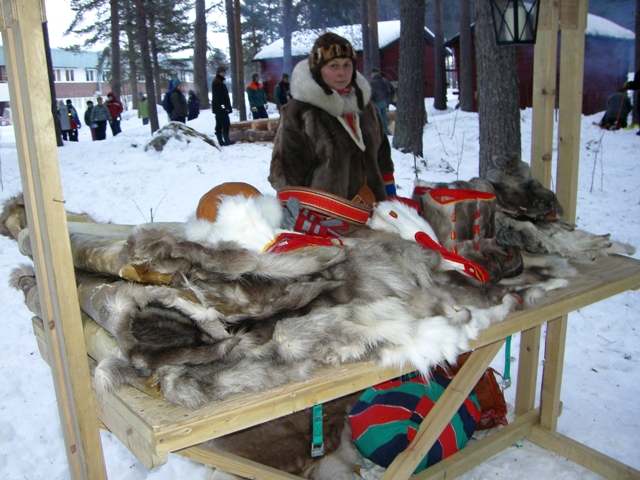 Den här samekvinnan hade bra priser på renskinnen. Från 250- 350 SEK
This lapp woman had good prices on the reindeer skin. 250 -350 SEK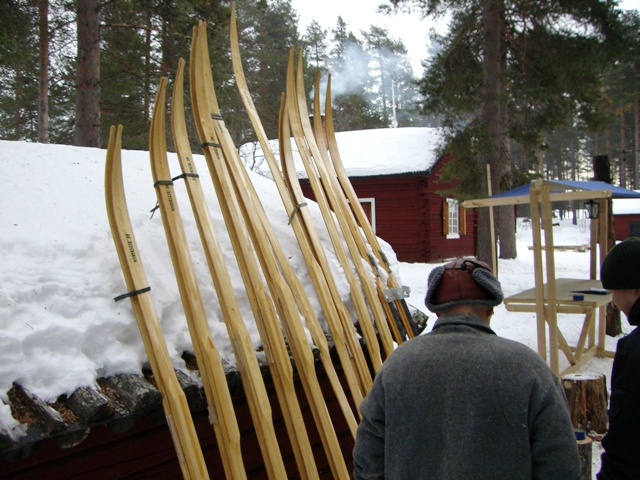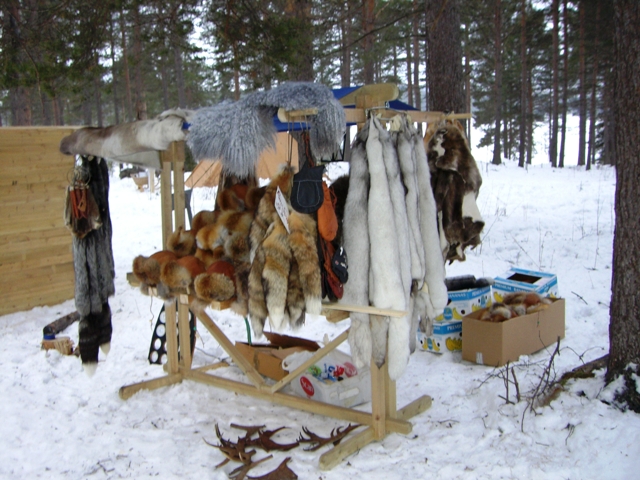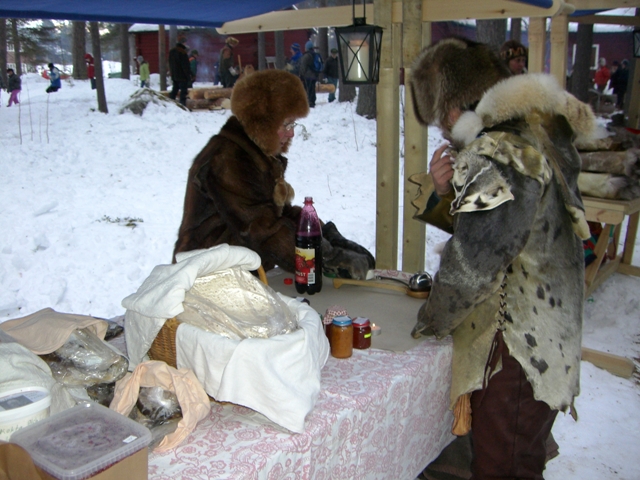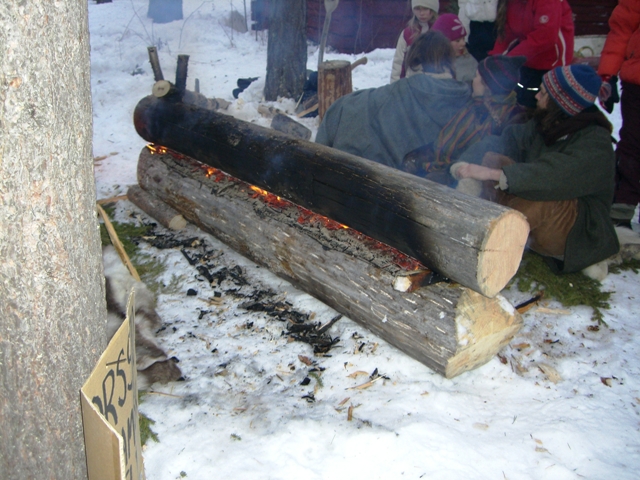 Stockeld
Timberfire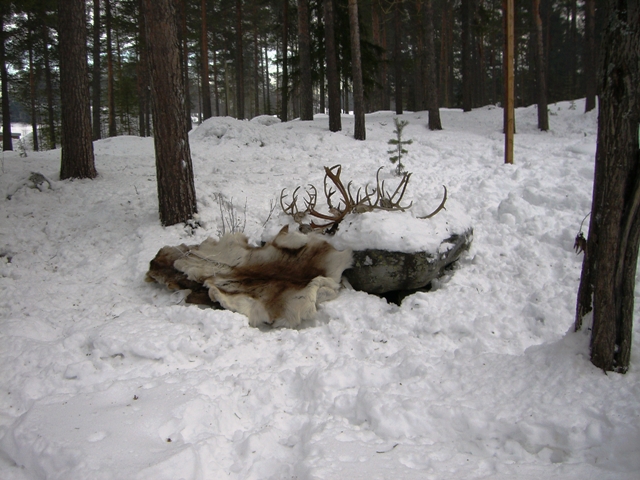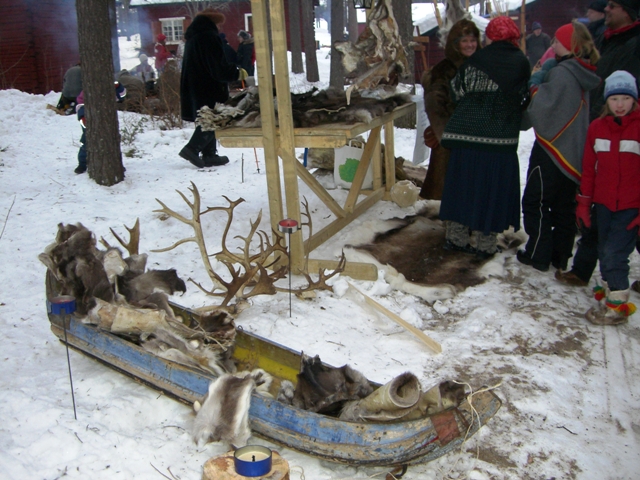 Akja. Har en likadan som vi använde för en 30 år sedan sisådär
Akja. We have the same one which we bought as new and used for our children 30 years ago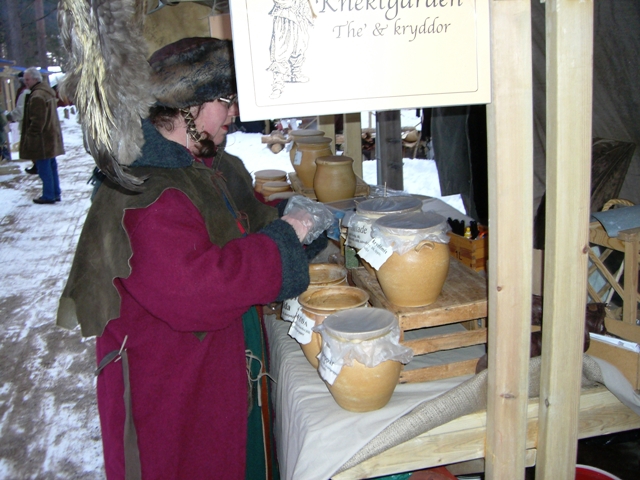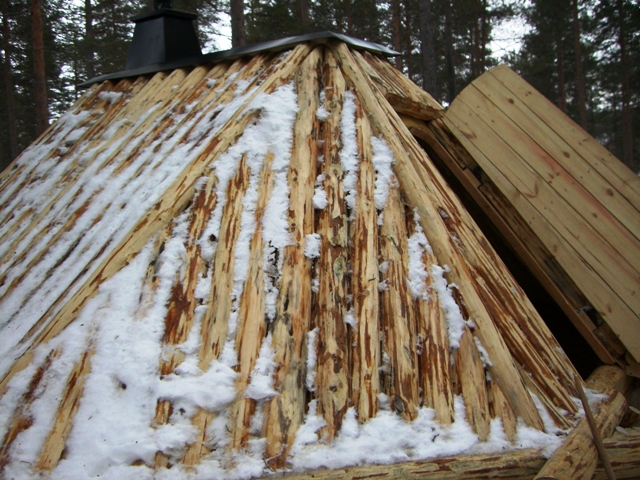 Timmerkåta, nybygd men original efter minnen hos de äldre som ännu lever
Timberkåta, newbuild but original after the memories of the ones who knows and still are alive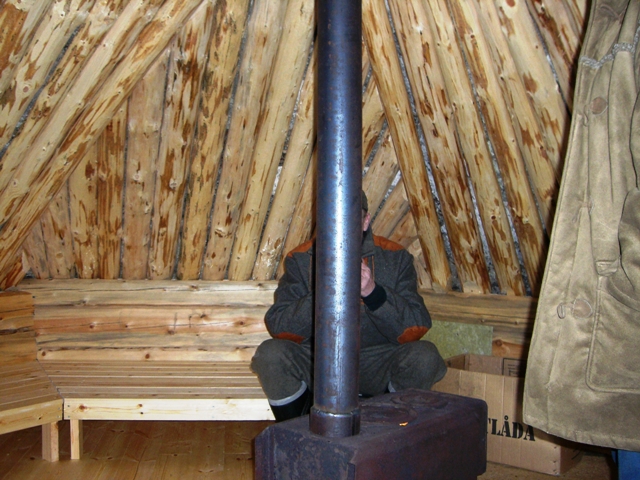 Kamin och golv fanns ej förr
Owen and floor is not the same as in the older times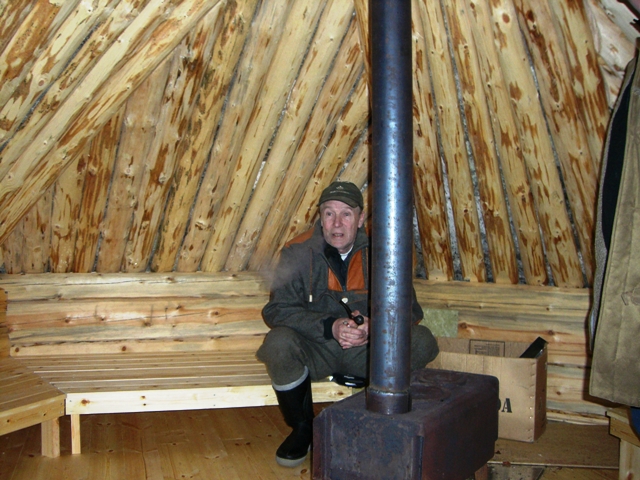 En av de två som byggde kåtan
One of the two men who build the kåta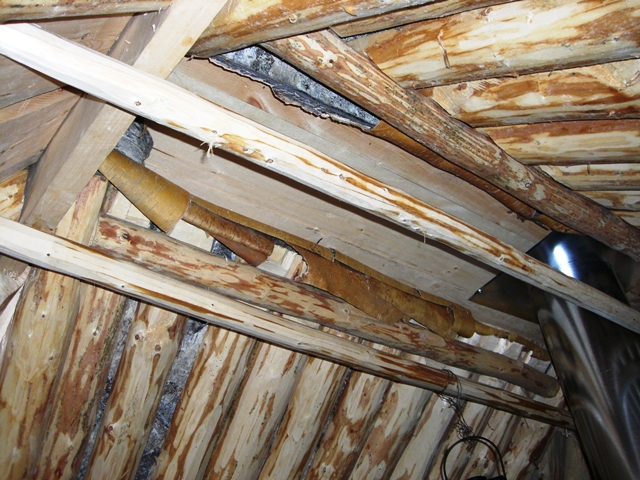 Björknäver med insidan ut som skydd mot vatten
Birchskinn with inside out for protection towards water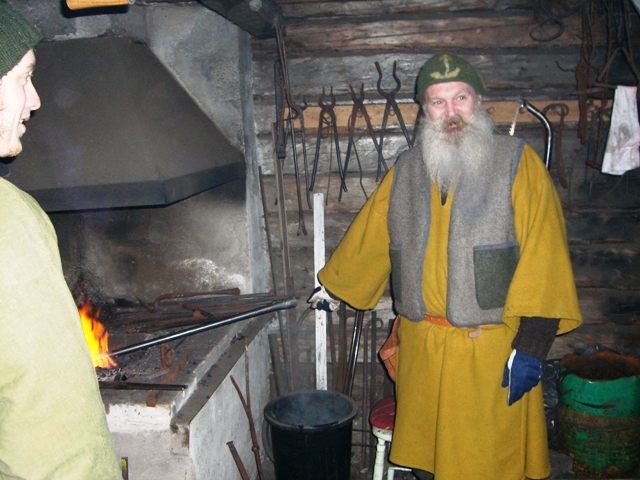 Smeden och hans lärling. Smeden började 1967
The black-smith and his student. The black-smith started to learn 1967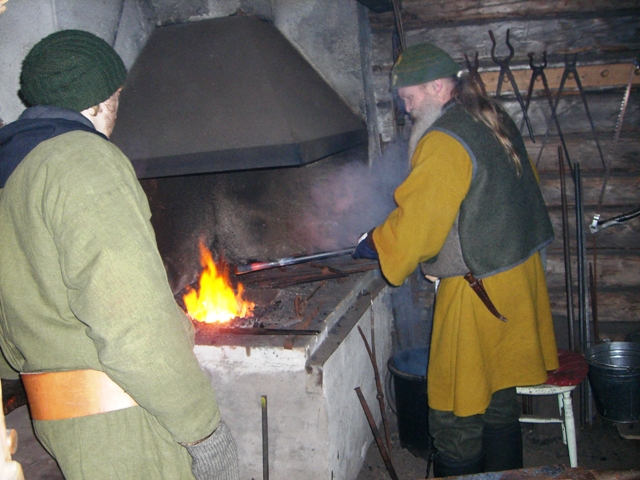 Stenkol som ger 2000 grader mitt i härden. Stenkolen som används är en speciell typ utan svavel
Stonecoal which gives 2000 C in the middle of the fire. The coal which is used has no sulfur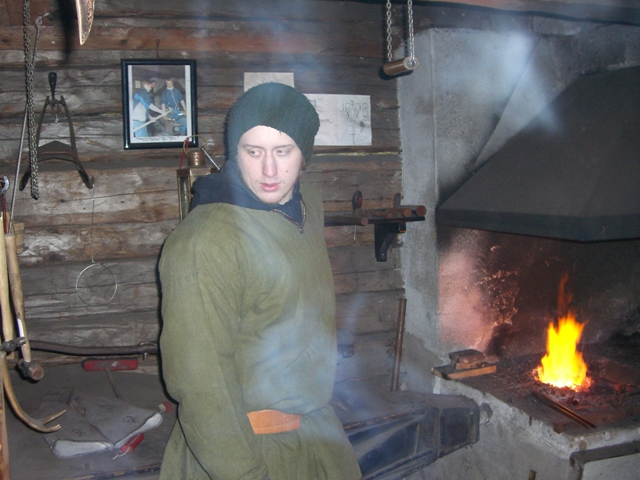 Detta är lärling Hannes som snart är klar att bli smed
This is Hannes who soon has finished his studies and can titualte himself black-smith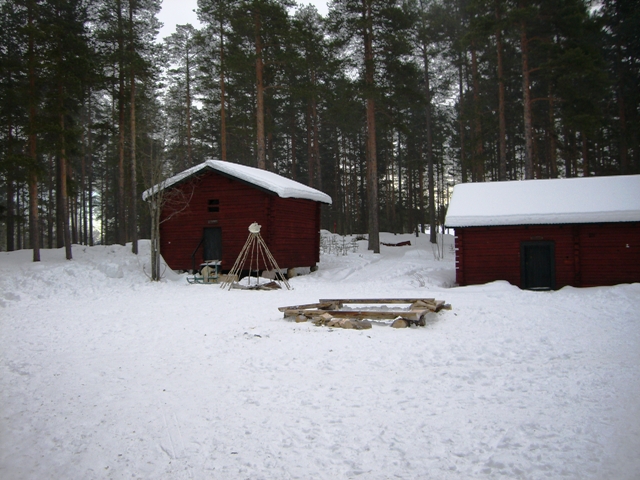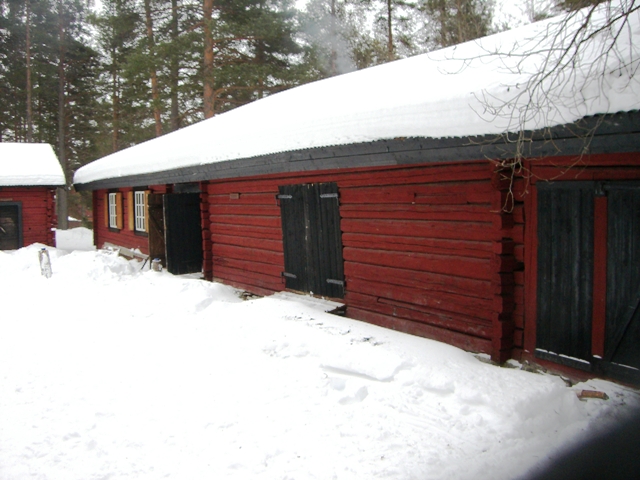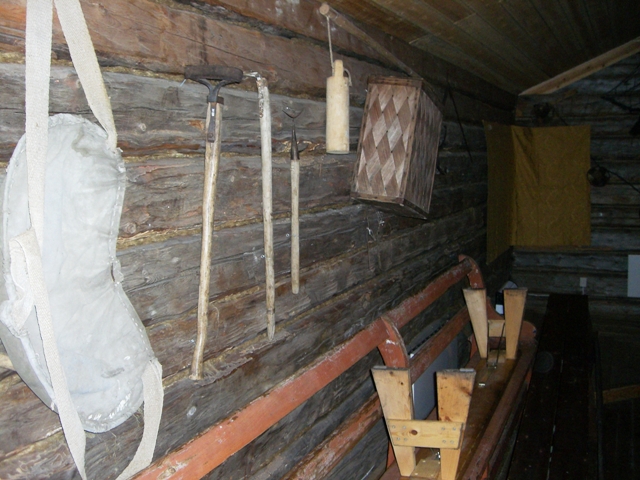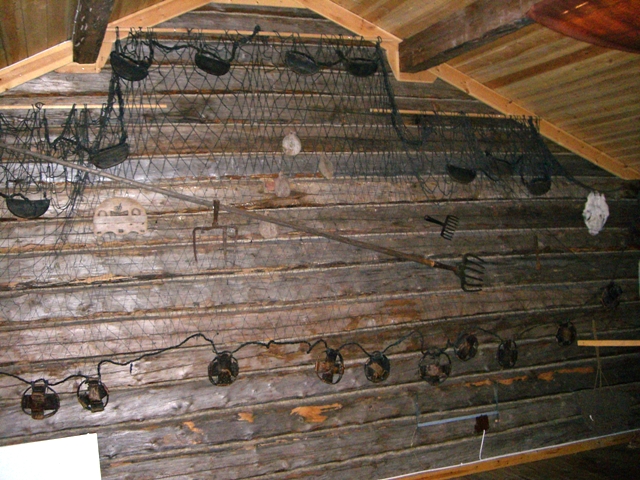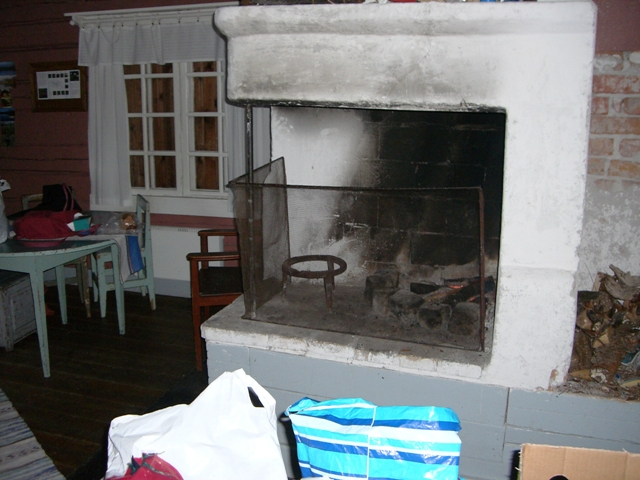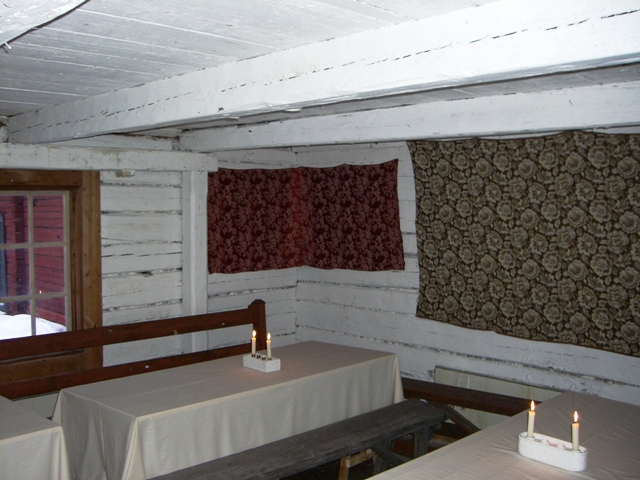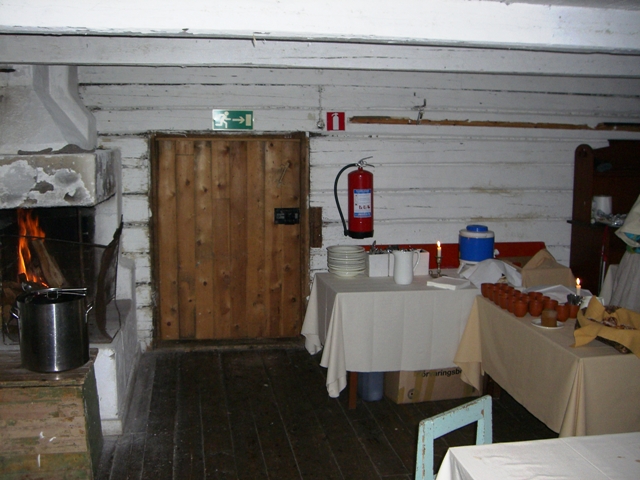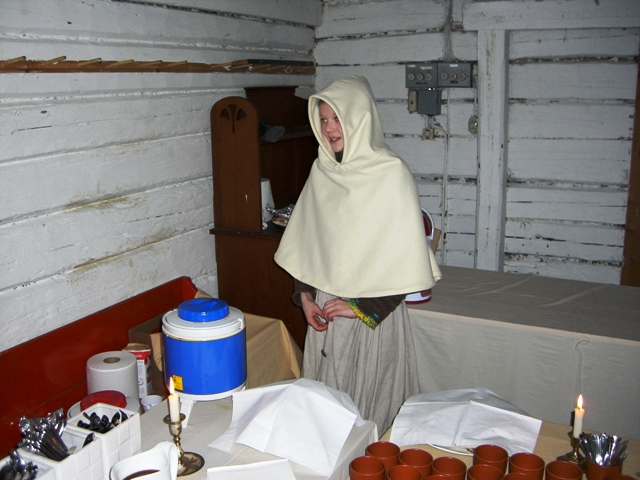 Husen ute och innan. Kanske de är 400 år gamla, men jag tycker de bara ser att vara 250 år
House outside and inside. Maybe they are 400 years old, but I think they just look to be 250 years old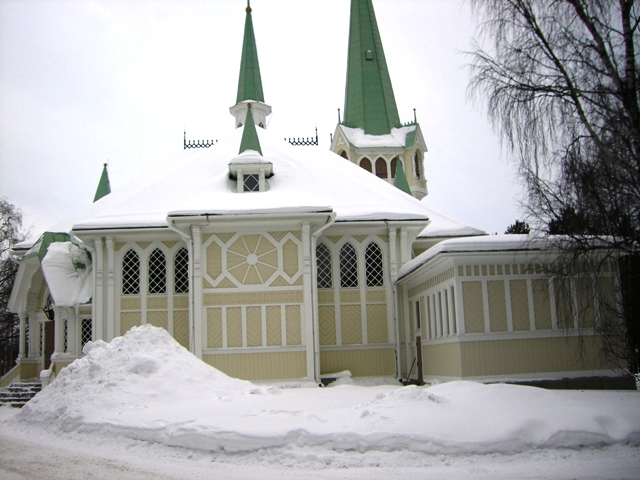 Jokkmokks kyrka
The church of Jokkmokk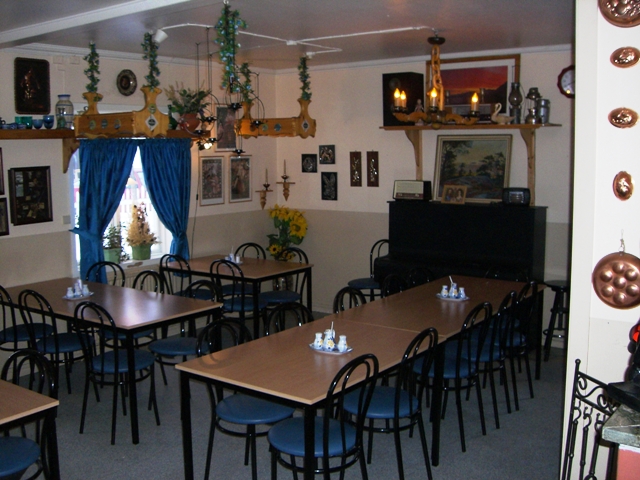 Café i Jokkmokk. Drivs av invandrare från fjärran land
Café in Jokkmokk. Run by people from a foreign unkonwn country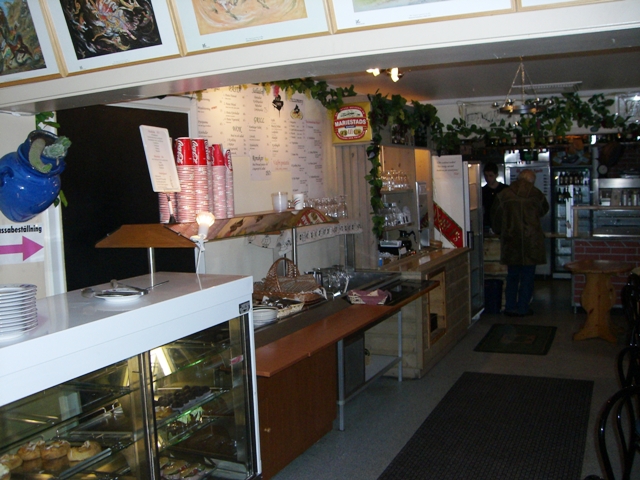 Till felicias startsida
To felicia start